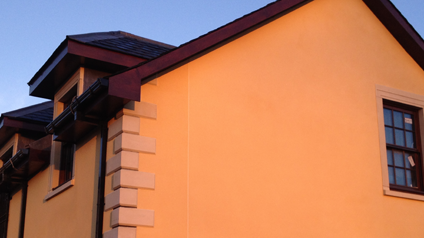 C.P. Plastering - Harling
Harling Edinburgh | Roughcasting | Pebble Dash | CP Plastering
Hard Wearing Harling in Edinburgh
If you live in Edinburgh, you'll know the weather can often go from one extreme to another in the same day; protecting the outside of your property with hard wearing harling can help reduce weather related damage.
We can cover the outside of your property with harling if it's taken a bit of a beating from the wind, rain and snow over the years.
Our experience in harling covers both commercial premises and residential properties.
Harling Services
Roughcasting
Pebble Dashing
Fully Insured
Our reputation matters - We'll turn up on time and finish on budget
For a no obligation quote
Guaranteed Quotes
Your quote will be the price that you pay.
Guaranteed Materials
Every job comes with a materials and workmanship guarantee.
Reliability
We take care of your property and always tidy up afterwards
20 Years Experience
For over a decade we've relied on word of mouth from happy customers.